During the pandemic, many schools and colleges have transitioned to distance teaching. We at fCoder want to help reduce the increased burden on teachers. That's why we are stepping up with a new initiative to help educators automate working with day-to-day documents.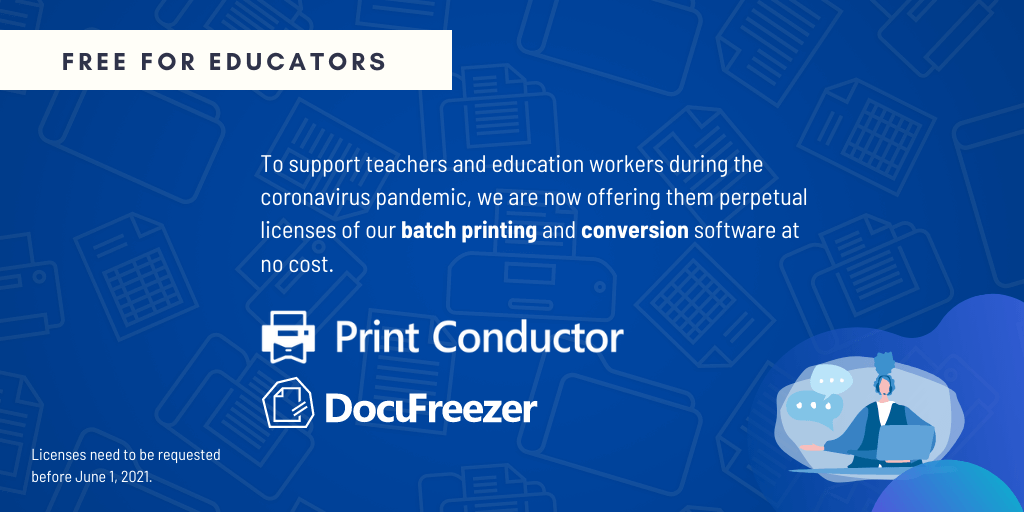 Those who work in education find DocuFreezer helpful, e.g., when it comes to combining multiple files to a single PDF, optical character recognition, and other tasks. That's why we decided to offer them DocuFreezer and Print Conductor lifetime licenses at no cost.
Education workers can request their licenses before June 1, 2021. If you know someone eligible to receive our programs for free, please advise them to contact us with the following details: name of the educational facility, position, country, and email for license activation.